Home Transfer service in Chittagong can be an exciting yet overwhelming experience, especially when moving to or within a bustling city like Chittagong. Moving comes with many tasks and challenges, whether transitioning within the city, moving to Chittagong, or departing for a new destination. However, the good news is that you can navigate this journey with others, especially when there are dedicated Home Transfer Services in Chittagong to assist you. In this article, we'll explore the benefits of hiring experts for household transfers, residential moving, and property transitions, specifically in Chittagong.
Local Expertise for a Chittagong Move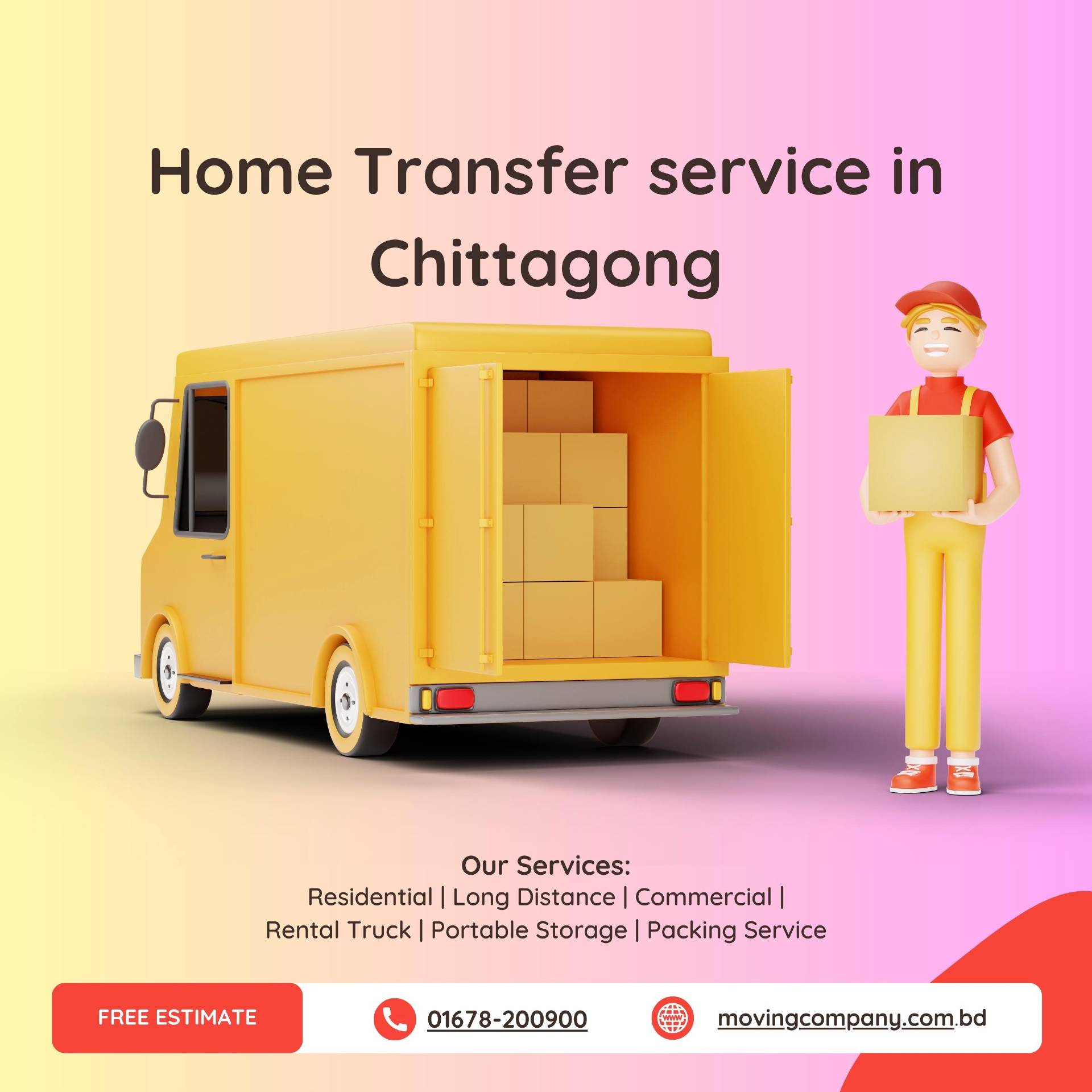 Moving within or to Chittagong requires understanding the al landscape, traffic patterns, and logistical challenges. Professional relocation services specializing in Chittagong are well-versed in the city's nuances, allowing them to plan and execute your move more efficiently. They know the best routes to take, the optimal times for transit, and how to navigate any challenges.
Navigating Chittagong's Urban Complexity
As a vibrant urban center, Chittagong presents its own set of challenges when it comes to moving. Busy streets, narrow alleys, and high-rise buildings can pose difficulties during packing, loading, and unloading. Home Transfer Services in Chittagong are equipped to handle these challenges, employing strategies to ensure that your belongings are moved safely and efficiently, no matter the location within the city.
Tailored Solutions for Chittagong Homes
Each home in Chittagong is unique, and their possessions are equally diverse. Professional movers in Chittagong offer customized solutions that cater to your specific needs. From safeguarding delicate items during the monsoon season to ensuring that furniture fits through narrow doorways, these experts are well-prepared to handle the intricacies of Chittagong homes.
Mitigating Chittagong's Weather Factors
With its heavy monsoon rains, Chittagong's climate can present challenges during a move. Professional Home Transfer Services in Chittagong take weather factors into account, using waterproof packaging and protective measures to prevent damage to your belongings. Their experience allows them to anticipate and prepare for weather-related challenges, ensuring your items remain safe and dry.
Stress-Free Transition to Chittagong
Relocating to Chittagong, whether from within Bangladesh or from abroad, can be a significant change. The cultural transition, coupled with the logistics of the move, can be overwhelming. Hiring a Chittagong-based relocation service alleviates the stress of the move by providing local expertise and support. You can focus on settling into your new home and embracing the city's vibrant atmosphere while leaving the logistics to the experts.
Conclusion
Moving to or within Chittagong offers an exciting opportunity to embrace a new lifestyle, but the logistics of the move can be challenging. Enlisting the assistance of a Home Transfer Service that specializes in Chittagong can make all the difference. Their knowledge of the city, its unique challenges, and its ability to provide tailored solutions ensure that your move is as smooth and stress-free as possible. When embarking on your home transfer journey in Chittagong, consider partnering with professionals dedicated to simplifying your relocation experience in this dynamic city.